If you're looking for an easy and foolproof banana cake recipe then you'll love this. I made this cake for my stepfather's birthday and we LOVED it. Even my picky 7-year-old couldn't get enough of it.
I found the
banana cake recipe
on cooks.com, and I'm so glad I tried it. It was so moist and delicious, and you'd never guess it wasn't made from scratch.
The
cream cheese frosting recipe
is from one of my favorite bloggers, I am baker. She used this frosting for her zucchini cupcakes and she was absolutely right, this is the best cream cheese frosting I've ever had. But I did use less sugar though. Maybe next time I'll try not to chicken out and use the exact amount of sugar on her recipe. :)
And since I like A LOT of frosting on my cakes I doubled the cream cheese frosting recipe. Now I know, I couldn't use all of that frosting on the cake, but here's what I did. You know how you get rid of the cake dome by cutting off the top part of the cake? I slathered my leftover frosting on that and sprinkled some toasted pecan nuts. Waste not, want not. :)
So without further ado, here's how I made this Banana Cake with Cream Cheese Frosting. I hope you guys love it just like my family and I did. :)
BANANA CAKE
Ingredients:
1 package yellow cake mix ( I used Betty Crocker)
1/8 teaspoon baking soda
3/4 cup water
1/3 cup butter, softened
3 eggs
2-3 medium size ripe bananas, mashed
1/2 cup chopped pecan nuts
Heat oven to 350 degrees F. Grease and flour cake pans ( I used two 8 inch rounds ). Stir 1/8 teaspoon baking soda into the cake mix. Beat cake mix, water, butter and eggs on low speed for 30 seconds, then on medium speed for 2 minutes. Stir in the mashed bananas and nuts. Pour into the cake pans. Bake for 30 to 35 minutes or until toothpick inserted in center comes out clean. Cool 10 minutes before removing from pan. Cool completely before frosting.
CREAM CHEESE FROSTING
Ingredients:
1 package cream cheese ( 8 oz. ), softened
1 stick butter ( 8 tablespoons ), softened
4 cups confectioner's sugar ( I used 3 cups, but next time I'll try 4 )
1 teaspoon vanilla extract
Place room temperature butter, cream cheese, and vanilla into mixer and blend for 1-2 minutes on medium until fully incorporated. Add confectioner's sugar one cup at a time, until frosting is light and creamy.
If you're a newbie at making cakes like me, you might want to watch
this video
on how to assemble and frost cakes. You can also
decorate the sides of the cake
with chopped pecan nuts. Not only does it hide imperfections, but I also love the taste of toasted nuts.
This post was featured at :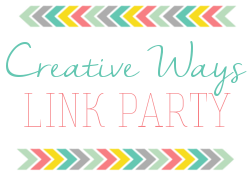 I linked this post to these wonderful parties: